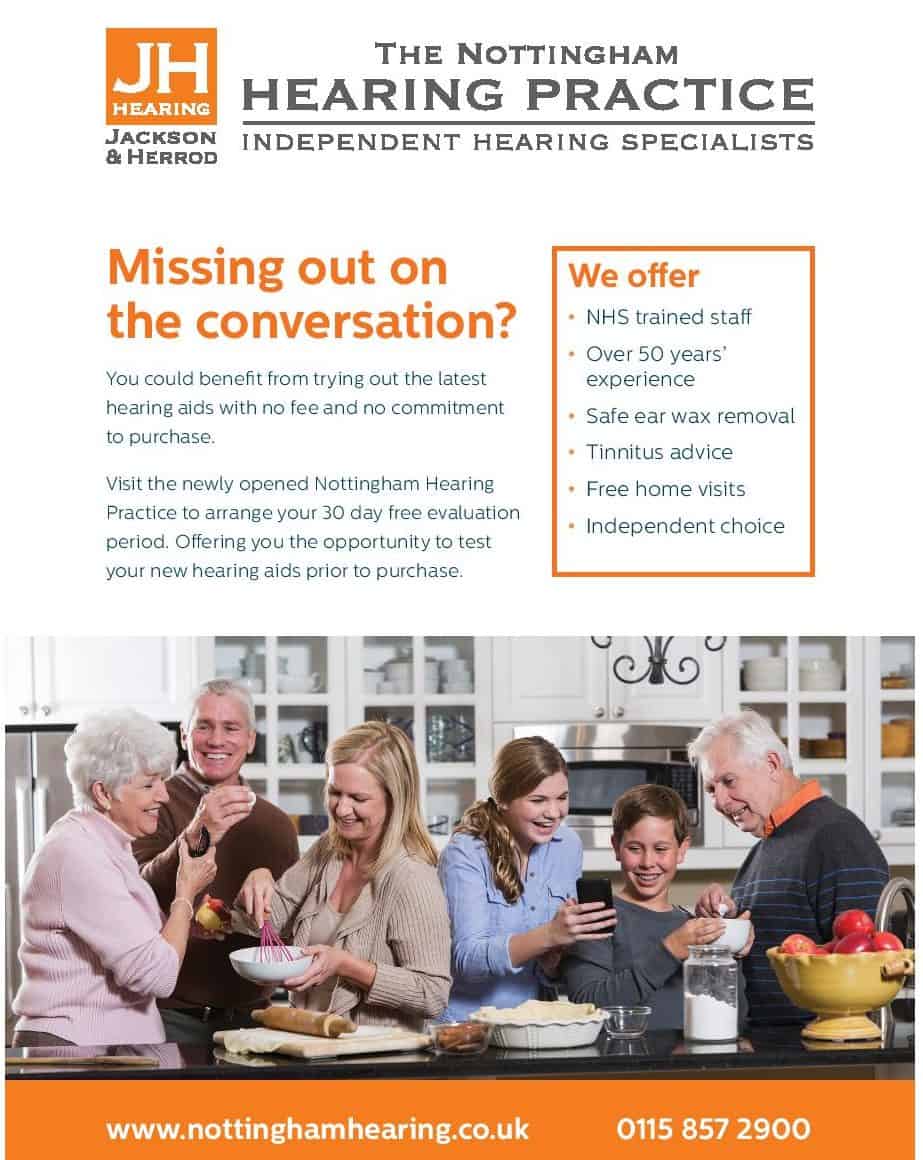 From their website, www.nottinghamhearing.co.uk
"Our new Practice offers the very latest hearing aid fitting and verification techniques. We conduct free hearing consultations using sound-proof booths, pure tone and speech audiometry.
Choose from all major brands including OTICON PHONAK RESOUND WIDEX and more…. You can experience the most advanced hearing aids on your FIRST VISIT. We have the Oticon Opn and the Phonak Audeo B-Direct in stock today. More importantly, You can trust us.
We are a family-run Independent Audiology Practice firmly established in Lancashire, Yorkshire and the East Midlands. Our reviews are amazing, and we will let you thoroughly test any hearing aid BEFORE you buy…"