Put simply, we are an associated group of individuals who believe passionately in
HOLISTIC AUDIOLOGY.
Through experience in testing hearing and fitting hearing aids, we have learned that hearing aid outcomes are extremely individual. Each one of us responds differently. And in the MAJORITY of cases, multiple fine-tuning appointments are required.
We embrace that fact.
What does that mean?
Our audiologists ALWAYS enable new patients to thoroughly test new hearing aids before any commitment.
We tend to see new patients an average of 6 times in the first three months.
Our success rates seem to back up our way of doing things.
See our members' reviews here: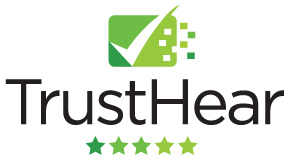 Would you like to join us?
Would you like help with finding your next audiology role?
Do you need some advice prior to setting up a practice?
Are you interested in a Joint Venture within The Hearing Practice Group?